Ari Schauder, Managing Real Estate Broker, Realtor«
Epic One Real Estate
sold@epiconerealestate.com
CALL NOW! (619) 200-5969
Getting the Highest Price for your Home
"We constantly set price records in neighborhoods"
At Epic One Real Estate, our mission is to ensure that your home is effectively marketed at the highest price it can command and to negotiate a deal that will NET you the most proceeds.
Effective active marketing is the key to selling your home quickly and getting the highest price. Aggressive active marketing of our client's homes by every available medium is how Epic One Real Estate has become a top brokerage in Southern California.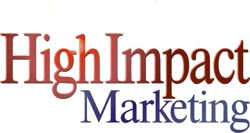 It is our job to expose your home to as many qualified buyers as possible, including relocation buyers nationally, to ensure that you get as many offers as possible, allowing you to extract the highest price the market will bear. We work closely with you to ensure that everything possible is done to get the highest price, in the time frame you need.
Setting the Price>
One of the most important elements of marketing your home effectively is setting the price right. Set the price too high, and you will not get any offers and your home will take too long to sell. Set it too low and you lose money by not getting your homes full market value. As experts in San Diego County real estate, we constantly analyze the market to determine pricing. We are committed to knowing the market better than anyone and therefore we constantly personally preview new homes on the market, analyze market trends both locally and regionally, and track all recent sales in your neighborhood and adjacent similiar neighborhoods. We spend an enormous amount of time analyzing the market and we will provide you with up to date information when we work with you to set the price and throughout the listing.
Staging your Home>
The condition and appearance of your home are critical factors in getting the best price for your home. We will personally walk through your home with you and advise you of what you can do to properly stage your home most effectively. Some areas are much more important and more likely to pay off than others! Often, the buyer is motivated by emotional responses as much or more than financial issues. There are usually things we can point out to you that are easy and inexpensive, yet go a long way towards triggering those "buy" emotions.
Aggressively Negotiating the Best Deal>
Why do other real estate industry professionals, including agents, brokers, appraisers, and escrow officers, constantly hire Epic One Real Estate for their own personal deals??

We are expert negotiators. We leave no stone unturned to deliver the highest price and best terms resulting in the highest Net Proceeds for you. It is important to plan your "Exit Strategy" or terms of the sale long before negotiations even begin. We have a team of professionals, including tax advisors, that help ensure that you will Net the most from selling your property. Other agents only focus on negotiating price. We understand the importance of negotiating BOTH price and terms.

We want your business for life. As a top real estate brokerage, getting you the best terms and price in all negotiations is our goal. That is why our clients hire Epic One Real Estate over and over again. Increasing your net worth is our goal.
Results
It is all about RESULTS!!

Please click here to view our recent sales!!